In recent years, a Korean-style bedroom has been in great demand. It is distinguished by restraint and elegance. More about the Korean bedroom designs you can find in this article.
How to decorate a Korean-inspired bedroom?
Many are interested in, how do you design a Korean room? You can find more details about the Korean-style bedroom's main aspects below.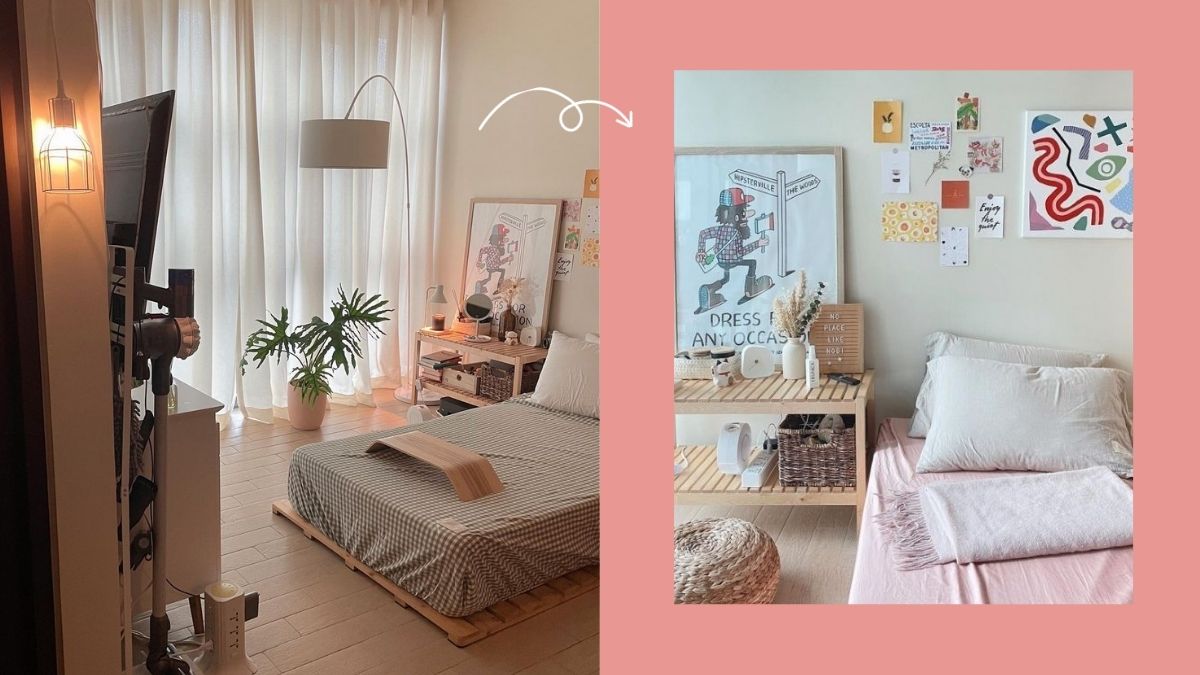 Choice of neutral shades in the Korean style bedroom
Most people think that choosing a shade for wall decoration is quite simple. However, it is important to approach this issue very carefully. After all, the color scheme, as you know, has a direct impact on the mood and the perception of space.
Often, the Korean style involves the use of beige and white walls. The ivory color is also popular. Such a neutral color theme allows you to fill the room with cleanliness and relaxation. This makes the room look more spacious.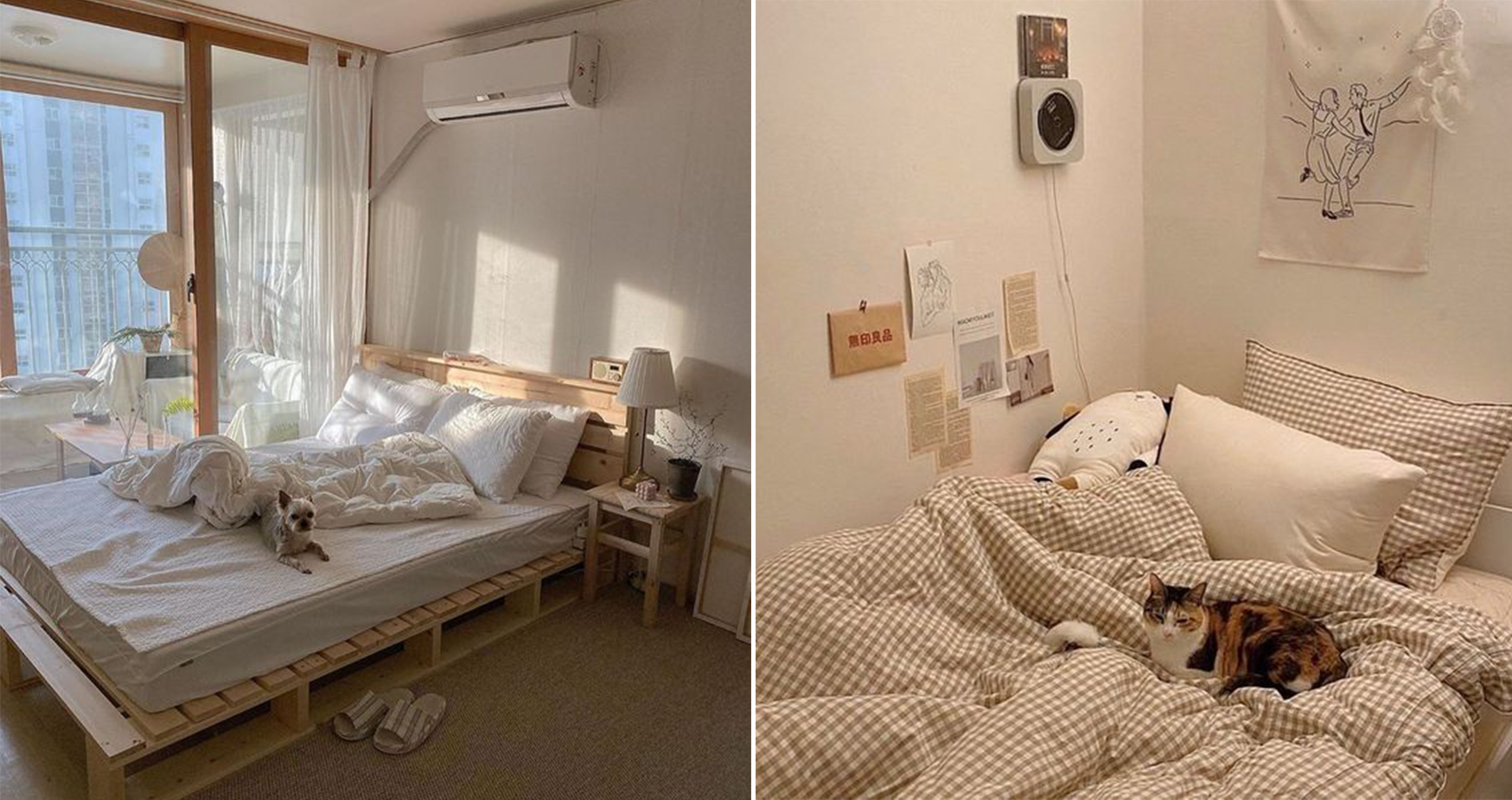 Can you use dark colors?
One of the most popular colors in Korea is brown. It is appropriate to use gray or dark blue tones that create an atmosphere of comfort.
However, neutral colors are ideal if you prefer industrial design. Metal partitions, complemented by a grid, look beautiful.
Such designs do not just decorate the interior. They can be used to hang clothes.

Choice of light upholstered furniture
This does not mean that you need to put sofas and armchairs with plush toys. In the category of upholstered furniture, designers include curtains, bedding, decorative pillows, and much more. That is, all soft elements should be of a light shade.
Curtains are best chosen from natural materials, including linen. The most preferred shades are white and ivory. It is appropriate to use this color scheme when choosing blankets and duvet covers. This makes the room look sophisticated and relaxed.
Application of minimalism and natural light
Many are interested, in what is Korean-style interior design? Based on all the parameters, the Korean-style bedroom is minimalist. If you decide to place the decor in the room, try to avoid complex and intricate items.
So that the room does not seem too simple, try to give preference to discreet patterns. For example, textiles can be selected in a cellular pattern.
Window bed placement
The room must be filled with sunlight. Therefore, it is better to put the bed by the window. This is the best option for those who take selfies every morning.
Setting mood lighting effects
As you know, natural light has a positive effect on the interior of the room. However, it is very important to fill the bedroom with decorative lighting that improves the mood.
It is appropriate to use lamps or dimmers. To create a cozy atmosphere, it is recommended to choose lamps that emit a warm light. For a more extravagant interior, pay attention to the garlands.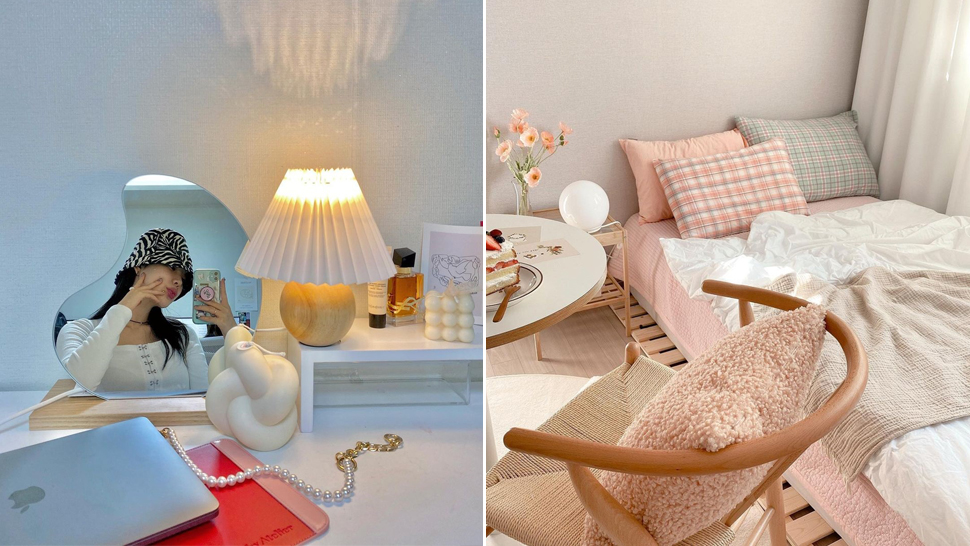 The right choice of furniture. Can you use light wood furniture?
Korean interior design involves the use of low wood furniture. Therefore, you should choose designs that differ in low legs.
Beds are very rare in Korea. Instead, a regular mattress is used, on top of which they place classic or cylindrical pillows.
The filling of the mattress and pillow is in the form of sand or sawdust. If you do not agree to such experiments, you can stop at your usual pillow.
Rectangular wooden tables look beautiful in the Korean bedroom. The optimal height is from 11″ to 19″. Models can be covered with varnish, or have mother-of-pearl inlay.
To store clothes, it is recommended to install drawers of light wood. They can be decorated with small metal elements or false corners. You can put drawers with two doors, which have wood carvings.
Chests or bookcases look beautiful in a Korean-style bedroom. However, it is recommended to choose models that open at the front.
If you are interested in Korean interior style, check out this article 5 IKEA furniture that will change the atmosphere of your home.
How to make a Korean-style bed?
Installing a low bed in interior design is carried out in several ways:
Lay the mattress over the light wood furniture.
Lay the mattress over the carpet.
Apply a box spring mattress or box spring to the bed.

Features of individual design
As you know, a person spends a lot of free time in the bedroom. That is why it must reveal the individuality of its owner. Thanks to this, the interior design is comfortable and relaxing for the person.
Do not avoid different accents that reveal individual interior design in the Korean bedroom. However, you should not overdo it with them. If you like bright colors, you can dilute them with pastel colors.
However, it is better to use bright shades as a small accent so that an aggressive atmosphere is not created.
If you are looking for inspiration, you can put a compact coffee nook in the Korean bedroom. This makes the room more stylish and modern.
Application of large floor mirrors
Mirrors are used not only to look in them when choosing an outfit in the morning. They can transform the interior design, and fill it with additional elegance. Mirrors are appropriate to use if you need to visually enlarge the space.
In the girl's room, you can install mirrors so that you can take beautiful photos.
Adding greens
Indoor plants look beautiful in the interior design of a Korean-style bedroom. It does not just fill the room with aesthetic elegance. Houseplants are very beneficial for human health.
Availability of parts
A Korean-style bedroom can be complemented with embroideries. It is better if they are made of silk. Traditional paintings look beautiful. It is appropriate to use panels in oriental style.
It is allowed to use replicas with calligraphy, which are done in ink over rice paper. Drawings can depict trees, clouds, the sun, cranes, deer, turtles, and other symbols of Korea.
You cannot ignore the screen, which exactly complements the Korean style. You can adorn the room with silk or rice paper. The optimal screen height is 23-70″.
Results korean bedroom design
As you can see, decorating a Korean-style bedroom is not difficult. The main thing is to follow the rules of minimalism and build on your individuality.
If you want to learn more about bedroom interior design, check out our article 21 Teal Bedroom Decor Ideas.